Establish
Your

Digital Footprint With A

Website
Let us create a customizable, professional website for you brand so your audience can find you with ease.
*30 minutes of consultation–it's FREE*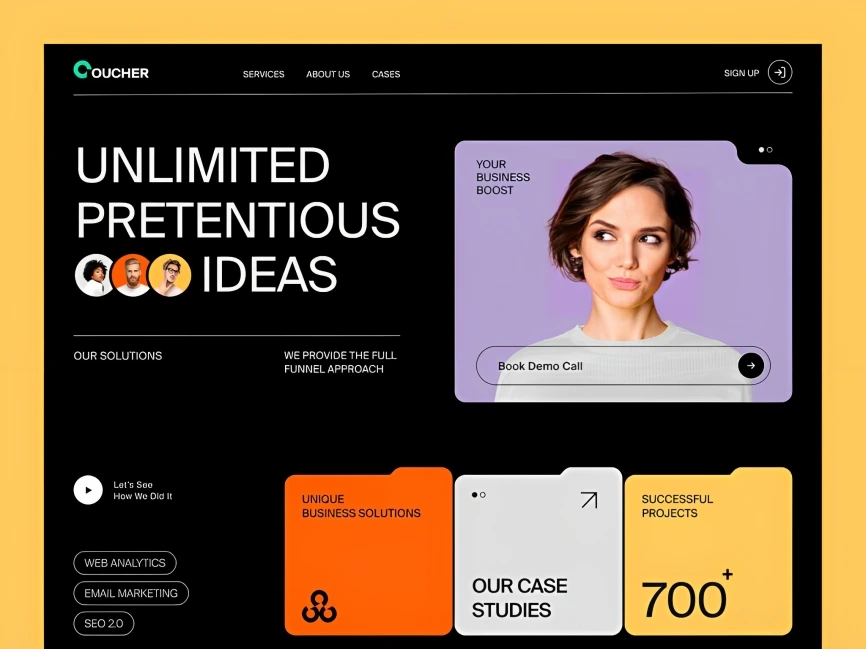 You need a website to establish your online presence and to get your audience to know, like, and trust you. Plus having a strong online presence, particularly a website will help you to:
Are You Guys Good Enough?
From day one, our expertise in the business is evident as we excel in handling all the latest technologies such as WordPress, Shopify, Wix, Webflow, Framer, Kajabi, and more – there's no challenge we haven't tackled.
Crafting tailored excellence, one project at a time.
Unbeatable prices, delivering excellence in every project.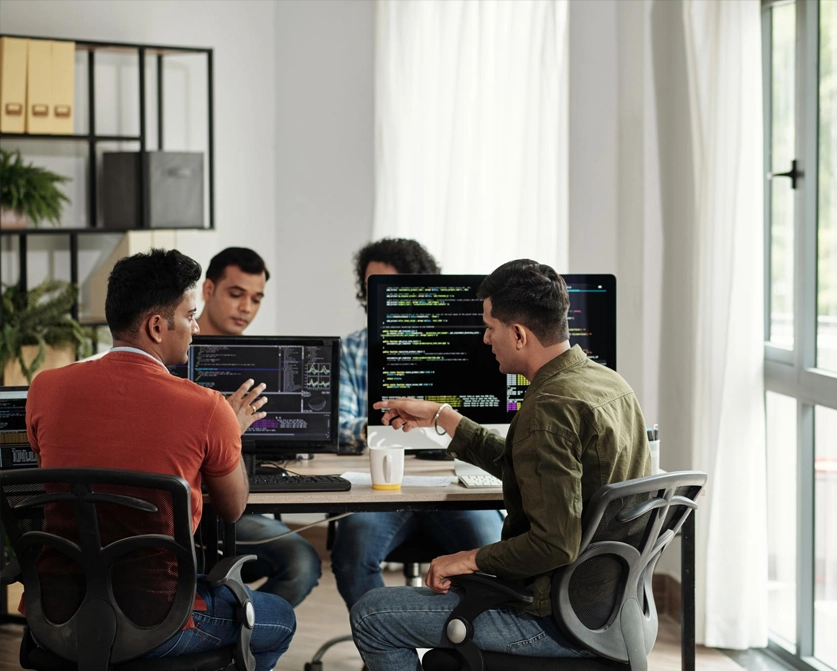 Checkout our latest website design & development work for our clients.
Why Businesses
Love

Our Services
Higher conversion rate, fast turn-around time, excellent support, everyone has their own reasons!
Frequently Asked Questions
Determining the cost of our services is best achieved through a 15-30 minute discovery call, where we can understand your unique requirements. Following that, we will provide a transparent and detailed price within 24-48 hours tailored specifically to your needs.
During a discovery call, we'll have a relaxed and open conversation to understand your needs. This helps us provide you with tailored ideas, suggestions, and a cost estimate. Think of it as an opportunity for friendly advice and exploring possibilities together.
50% to begin, 25% halfway through, and 25% upon delivery.
Certainly! If you already have completed designs and need someone to develop or rebuild your site in Webflow, we can assist you with that. Please provide us with the source files of your designs so that we can assess the complexity of the design, interactions, and content. Based on our evaluation, we will prepare a comprehensive Statement of Work (SoW) proposal tailored to your specific requirements.

Alternatively, if you are looking to rebuild your existing website, simply share the domain of your current website with us. This will allow us to review the existing site and provide you with an accurate assessment and recommendations for the rebuild process.

We have a skilled team experienced in Webflow development who can efficiently bring your designs to life or rebuild your site in Webflow, ensuring a seamless transition and a high-quality end result.
Yes, we offer site migration services. Our experienced team can handle the entire migration process, ensuring a smooth transition of your website to the any platform. We will carefully assess your current site, including its design, content, and functionality, and replicate it to ensure a seamless transfer. Our goal is to make the migration process hassle-free, allowing you to leverage the benefits of our services for your website.
Book a Call With Our
Website Expert
*30 minutes of consultation–it's FREE*