Ready To Build Your
Mobile App

?
From blueprint, to design, to coding...we've got your back!
*30 minutes of consultation–it's FREE*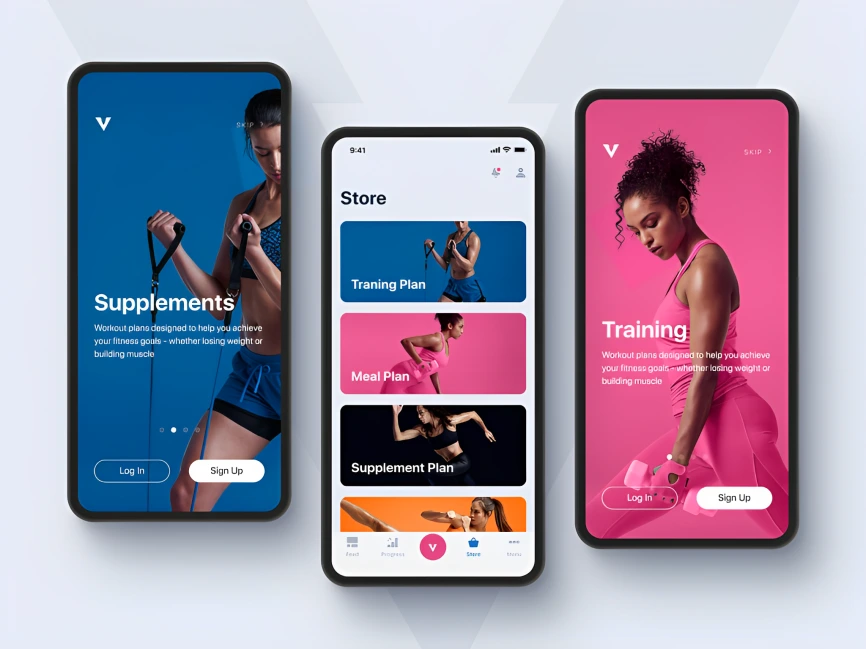 Are you looking to take your business to the next level with a powerful mobile app? Look no further! Our agency is the key to your success. Here's why you should book a call with us right away:
Worried About the Technicalities? Don't be! We Handle it All
User experience is at the heart of everything we do. Our designers are dedicated to creating stunning and intuitive interfaces that keep users engaged and delighted. We stay ahead of the competition by incorporating cutting-edge technologies and features into your app. Our developers are always up-to-date with industry trends to ensure we deliver state-of-the-art solutions.
Crafting tailored excellence, one project at a time.
Unbeatable prices, delivering excellence in every project.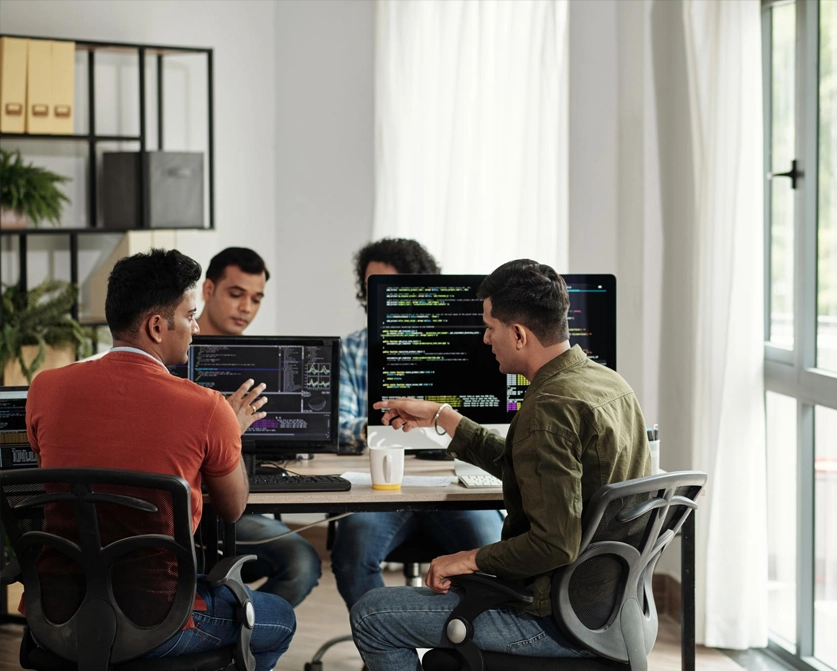 Launch Your App in
60 Days
Empowering your online business growth with all the essential tools.
During the Discovery Call we map out your software and decide together what features should be included in your Version 1 Launch.
This is where your app starts to come to life! First we create flowcharts for every user type, then we start designing all pages of the app.
Now it's time to bring each feature to life! As we code each feature we will send you the updated app for review.
Now that vour app is live we will host and maintain everything you need. You can count on us to handle any bugs, develop Version 2 features and ensure your users have exactlv what they need.
Here we go! Now it's time to release Version 1 of your app to the public. If it's a mobile app then we will submit it to Apple and Gooale for review Usuallv there's some back and forth with them before they approve it (don't worry, we handle that for you). Once they approve the app it's available worldwide for download.
At this point the primary coding is done. the database is integrated and it's time to fully test the app. There's always bugs to deal with but we plan for that! We will work together with you to ensure the app is totally up to par and ready for a public release.
*30 minutes of consultation–it's FREE*
Frequently Asked Questions
The development timeline depends on the complexity and features of the app. Typically, a simple app may take a few weeks, while more complex apps might require a few months. We strive to deliver your app within the agreed-upon timeframe without compromising on quality.
Yes, we specialize in developing apps for both iOS and Android platforms. Our expert developers are well-versed in the latest technologies and coding languages, ensuring that your app functions flawlessly on all devices and operating systems.
Absolutely! We assist you throughout the app submission process, ensuring that your app meets all the guidelines and requirements of the respective app stores. Our goal is to get your app approved and live on the app stores as smoothly as possible.
Our commitment to your app's success doesn't end with its launch. We offer post-launch support and maintenance services to ensure your app remains up-to-date, secure, and performs optimally. You can count on us to address any issues and implement updates as needed.
Book a Call With Our
App Expert
*30 minutes of consultation–it's FREE*