Get your business to rank #1 on Google in the most competitive markets, for the most profitable search terms. Guaranteed!
*30 minutes of consultation–it's FREE*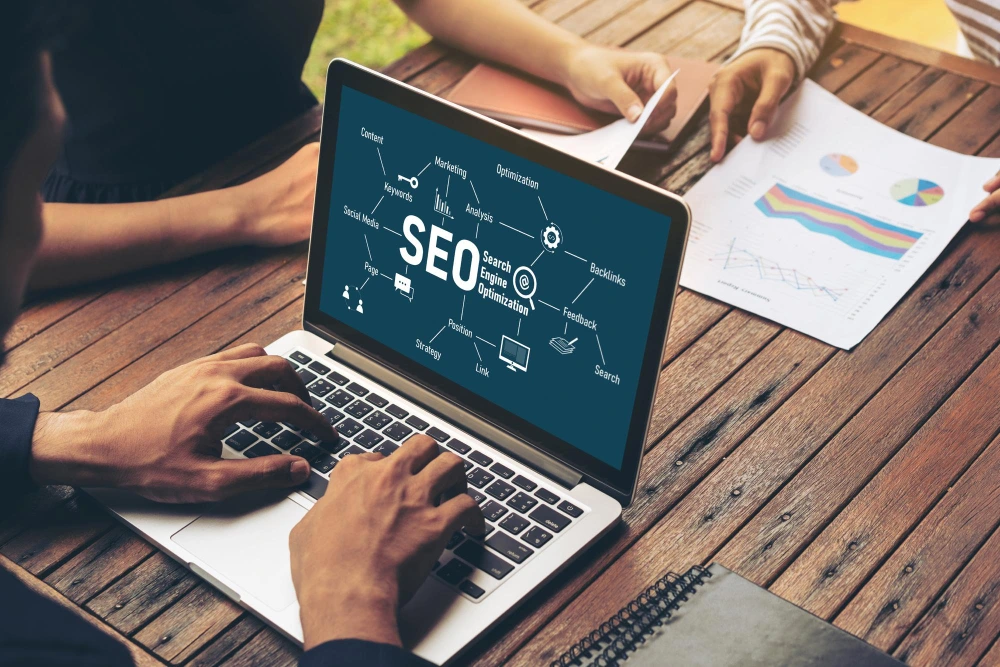 An SEO Agency That Gets It
Let's face it. You know what you need but you just don't know how to get it. Our SEO specialists hear that over and over from SEO clients who contact our agency.

You're likely here because of one or more of the following reasons:
If any of these four pain points ring a bell, rest assured, you've come to the right SEO company.
Providing SEO Solutions to Solve Your Problems
Are you on the first page of the search engine results pages (SERPs) for keywords that match your business or brand?

If not, you're missing out on valuable leads. Search engine optimization isn't a fad and it's no longer an option to simply not think about it if you want to grow your business.

It's an indispensable part of any plan to market products or services and bring in more qualified leads and sales.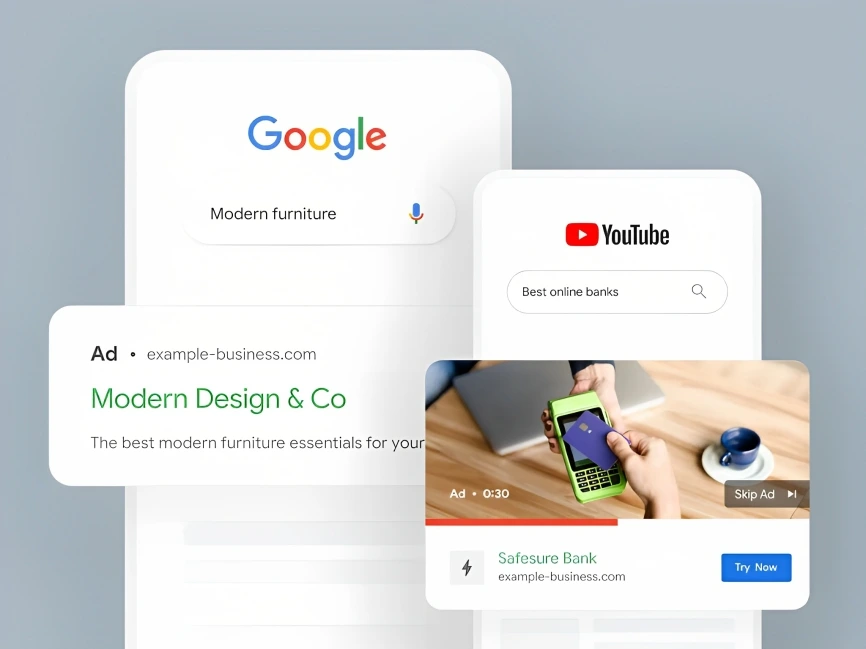 Increase Your Search Rankings and Get Discovered More Online
Keyword Research & Strategy
We know your niche and can improve your website's ranking for specific search terms. Your dedicated SEO specialist will review your current keyword rankings, gather your keyword wishlist, and conduct further research to create a list that suits your website and competition.
To rank higher in search results, quality backlinks are essential. Partner with Thrive, an SEO company with a dedicated link-building team and connections to reputable and relevant websites.
You can boost rankings by optimizing your website's back-end, like improving page speed. Fixing these issues makes it easier for search engines to crawl your site, leading to happier rankings!
Did you know? 64 percent of customers search for local businesses online. Boost your company's local SEO rankings with Google My Business (GMB) optimization. We'll enhance your GMB profile and manage your online reputation to attract more local customers.
Boost your online visibility and get top-notch traffic. Our SEO services follow search engines' best practices, building trust in your website. Our experts create unique, valuable content, optimize headlines and HTML tags, and use high-resolution images.
Brand credibility and online exposure depend on off-page optimization. Team up with our SEO company to showcase your industry expertise. We use social media marketing, link building, and influencer marketing to create valuable links and positive ratings.
Give your customers a convenient 24/7 shopping experience and boost client retention. We use targeted email marketing, optimize your site for mobile and voice search, and offer 3rd party marketplace integrations to increase sales volume.
Enhance your online store's presence and reach more customers. Our SEO experts offer 24/7 customer support. We provide Shopify SEO audit, web design, paid advertising, and review response publishing services to optimize your customers' Shopify experience.
Stand out on Amazon and reach millions of ready-to-buy customers. We optimize your product listings, place effective ads, and use goal-oriented Amazon marketing services (AMS) SEO solutions to attract the right customers to your products.
Our agency utilizes a methodology called "Agile SEO," which allows us to build a robust campaign framework that provides value for your business.
As your SEO company, we grasp your business needs, demands, and expectations. In the discovery phase, we meet key stakeholders, review your site, identify KPIs, plan conversion paths, and conduct thorough keyword research. This helps us understand your company's processes, site purpose, and goals.
Next, we analyze through competitive benchmarking, site audit, analytics review, and link risk assessment. We collect and scrutinize your business data, evaluating factors influencing your digital presence—historical traffic, technical issues, competitor backlinks, and link-building tactics. These insights shape our top-notch SEO approach.
After identifying gaps and opportunities, our SEO experts devise a 60-day strategic online marketing plan (SOMP) with campaign goals, channel outcomes, and estimated completion time. In month one, we prioritize critical SEO aspects to achieve immediate, targeted results.
During this phase, we execute the SOMP by optimizing web pages, blog posts with high-performing keywords, enhancing site structure, and managing business listings. Our SEO company adopts a multi-channel approach, utilizing social media management and outreach to third-party websites for increased online reach.
Upon signing up, we implement a tracking system to monitor your online progress and gauge SEO campaign impact. Analyzing analytics, keyword rankings, and KPIs, we examine organic traffic, bounce rate, conversion rate, local visibility, and CTRs. These insights drive actionable improvements to your optimization strategies.
Our SEO team offers regular consultations and monthly reports to keep you informed about campaign progress. We provide comprehensive reports with KPI trends, traffic, and rankings overview. With a proactive approach, we adjust strategies based on algorithm updates and market trends, ensuring high search result rankings. Trust us to keep you informed every step of the way.
Why Businesses
Love

Our Services
Higher conversion rate, fast turn-around time, excellent support, everyone has their own reasons!
Frequently Asked Questions
Book a Call With Our
SEO Expert
*30 minutes of consultation–it's FREE*