TooFresh is Kolkata's Innovative online food and grocery store. With over 1000+ products in their catalogue you will find everything you are looking for. Right from fresh Fruits and Vegetables, Rice, Spices and Seasonings to Packaged products, Meats – They have it all.
Mr. Suvendu, the owner of Toofresh once dreaming of having an online e-comm store to do business in a futuristic way.
He approach our team to get execute with his plan.
Now, with the help of our experts he achieved his dream and now running his online e-commerce store successfully.
We have developed the e-commerce website and listed thousands of product so that customer feels delighted to choose from.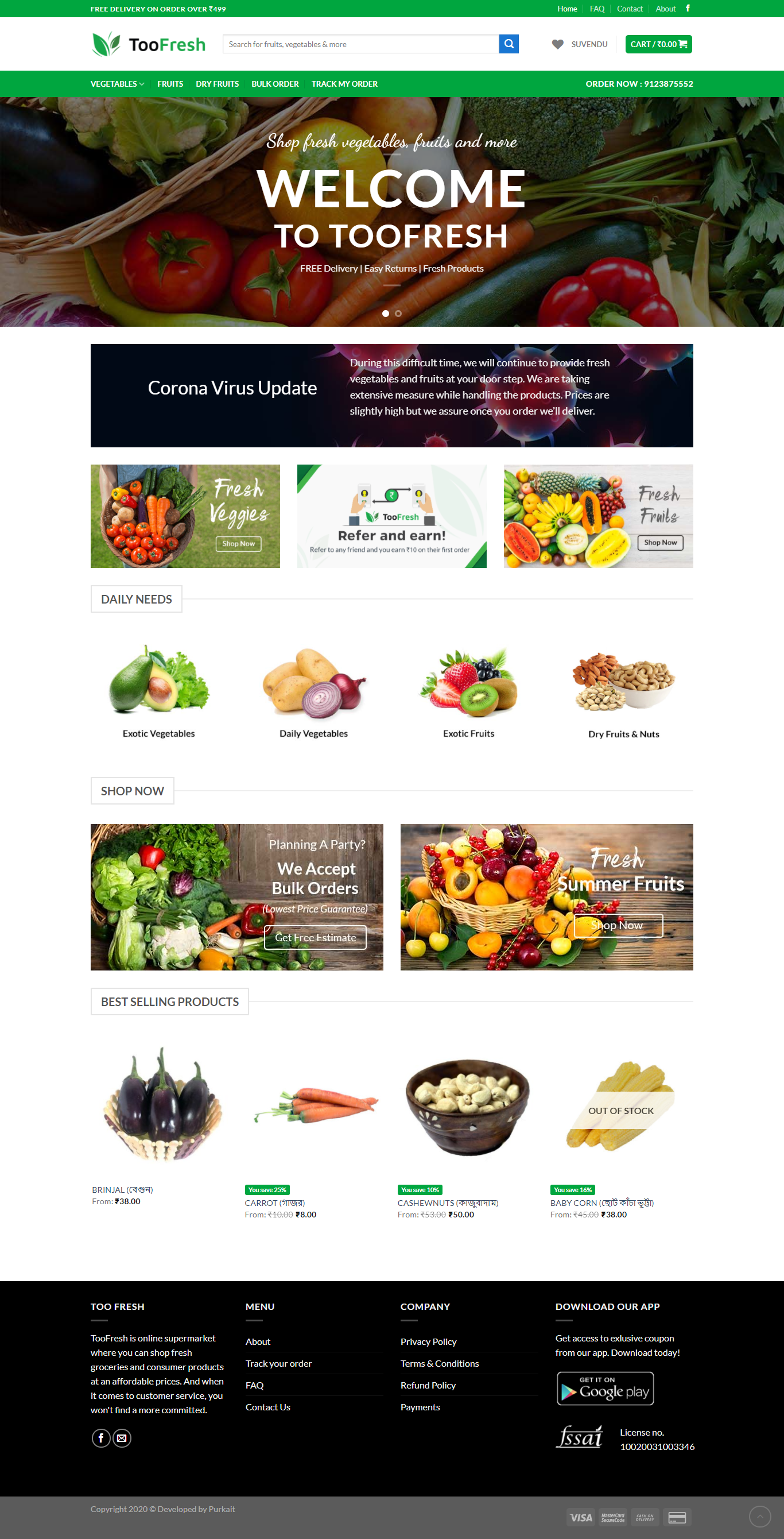 Book a Call With Our
Website Expert
*30 minutes of consultation–it's FREE*