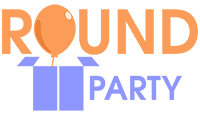 A UK based event organizer which is the one-stop shop for all your party needs and entertainment.
Mr. Tolu, the owner of Round Party had been running his event organizer business for many years. He wanted to build a platform where both customer and vendor meets for their party needs. He also needed a landing page to generate leads for his platform. And of course, he wanted his new website to attract more people.
We have build a landing page with bright colors and party vibes to generate leads.

Book a Call With Our
Landing Page Expert
*30 minutes of consultation–it's FREE*